Colmen's Quest
This update primarily focuses on your Perception stat. It introduces traps, hidden doors and a new camera shaking effect when you or an enemy lands a critical hit.
Important: You need to start a new game with this update! Your old character will not be available anymore.
Here's the full list of changes:
Add traps to dungeons
Add hidden doors to dungeons
Both doors and traps are detectable with an high enough perception value
Add Potion of Awareness which gives a temporary perception boost
Add shrines with random 'blessings'
Shake camera on critical hits: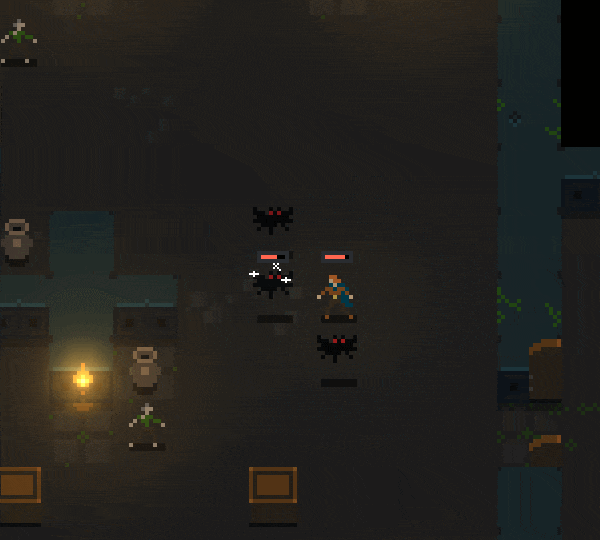 Adjust crit chance calculation
The 'level up' indicator now shows the available stat and skill points
Put some Giant Rats into crates
Add an improved staff to the Druids shop
Scale level of summoned minion with the current player level
Increased HP of Spider
Add experimental 'zoomed out' view when pressing the tab key

This might give you a better overview of the discovered map until a real minimap gets implemented
If you like Colmen's Quest so far please consider adding a short comment or even rate it. It would help a lot. Thanks for playing and supporting the game!
Files
game-win32-ia32.zip
71 MB
35 days ago